A GREENER LAWN CARE APPROACH
Most Lawn Care Companies have relied on a lawn care program designed around traditional fertilizer and pest control products. These types of programs are viewed as providing excellent results at a very cost-effective price. But, these programs have their hidden costs. These include increased service calls for poor performance, customer cancellations, and even more agronomic problems. Why? This is due to the underlying issues – "Tired Urban Soils."
Tired Urban Soils are created when new homes and subdivisions are built. The topsoil is removed, the house is built and 4 inches of "Tired Urban Soil" fill is returned to the building site.  This poor soil quality becomes the new root zone mix for growing the lawn or installing a landscape. These damaged soils lack a healthy microbial system to support a healthy lawn or landscape. With a severely damaged microbial system, nutrient and water uptake is limited. Plus, this microbial system is the soil immune system to fight off repetitive agronomic problems.
The New Greener Sanctuary Lawn Care Service Model offers a new solution to the traditional chemical band aide approaches used by most lawn care companies. Lawn Care Companies can adapt to a more sustainable "Greener Approach" to meet their customer's changing "Family Values."  The Sanctuary approach addresses these changing values plus delivers outstanding performance. It's time to "Go Greener" with Sanctuary products and programs.
THE SANCTUARY OFFERS PRODUCTS AND PROGRAMS THAT ADDRESS THESE CHANGING "FAMILY VALUES FOR A MORE KID, PET AND FAMILY FRIENDLY PROGRAM APPROACH."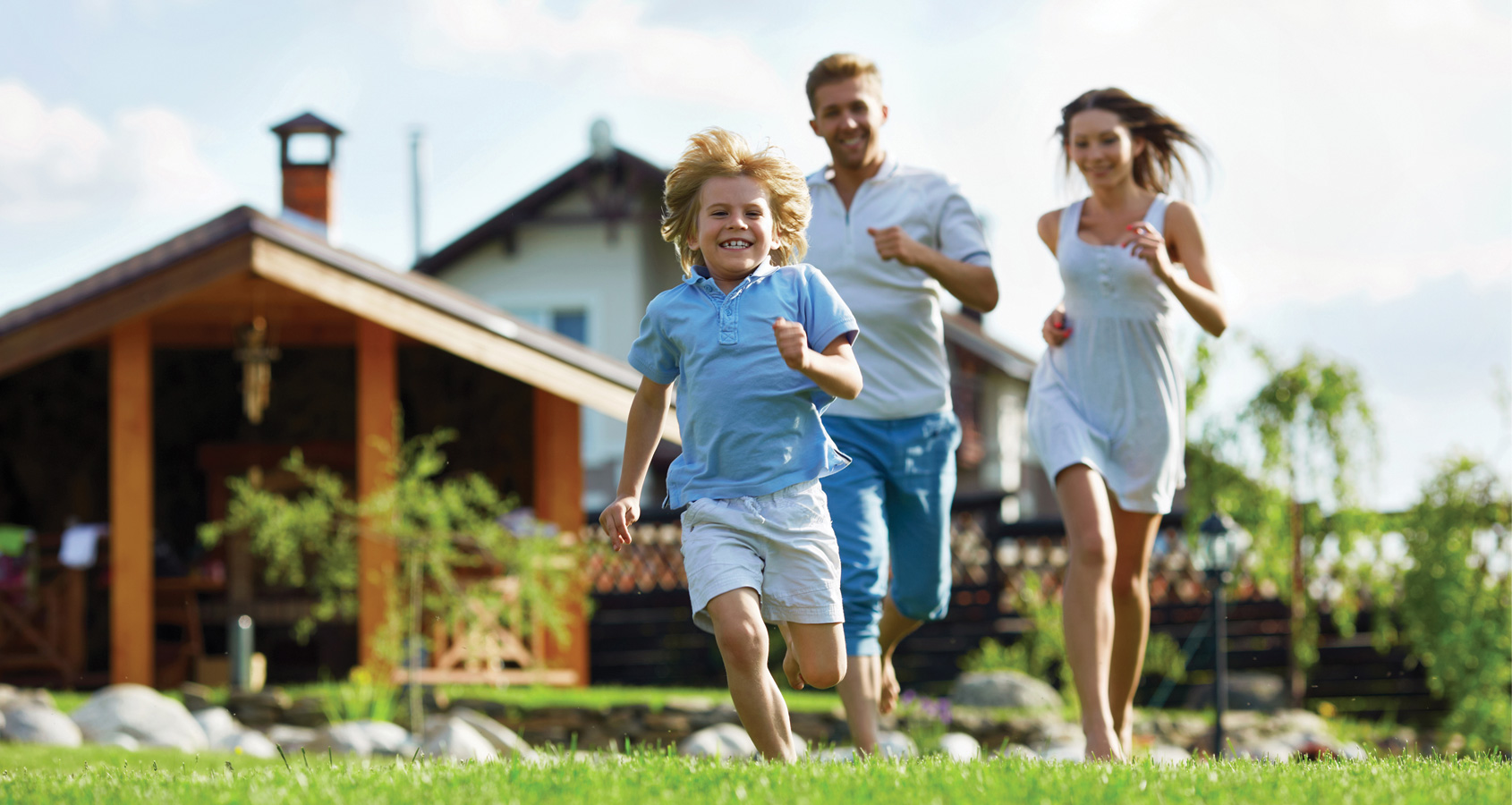 Green Program Options:

In working with homeowners, they have expressed that they would welcome this change to a greener lawn care program. In fact, over 65% would make this change if available by their local lawn care service company. The push back comes from the lawn care companies who do not understand natural products & programs. These include these MYTHS:
Natural Products Cost Too Much
Natural Products Deliver Poor Performance
Natural Products Are Used at a Higher Rate
The Problem

These myths are just myths. The key issue that is overlooked by Lawn Care companies – Soil Health is the Key Turf & Landscape Quality.  The key fact overlooked – "Tradition Fertilizer and Pest Control Products DO NOT Build Soil Health." If the soil is damaged – the lawn and landscape will always struggle. Research is showing that repetitive use of these products only increases turf and landscape problems.  These products destroy soil life and deplete the soil of the carbon nutrition required for building microbial life.
Soil health is the major reason for turning to more natural and bio nutrient solutions. The main reason for using Sanctuary products – "Sanctuary Products Build Microbial Life Back into Tired Urban Soil." The Sanctuary products address the missing nutritional ingredients to deliver a better, healthier lawn care or landscape program. As soil microbial life builds, these repetitive agronomic problems become less and less of an issue. The lawn becomes thicker, greener and healthier. With landscape, Sanctuary products promote better flowers, fruit and fall color.  Over the past 20 years, Sanctuary products continue to deliver outstanding performance.
The Lawn Care programs listed integrate Sanctuary Products to bridge this soil health gap. Simply, the Sanctuary offers products and programs that fit into any budget, any application, any weather or any turf type.
Key Benefits for Greener Lawn Care Programs
Customer Benefits

Promotes Kid, Pet and Environmental Friendly Approach
Provides Outstanding Turf Quality
Reduces Exposure to Chemical & Pesticide Products
Lawn Care Benefits

Improves Turf Quality – Reducing Service Calls
Promotes Customer Satisfaction – Increasing Customer Retention
Builds Soil Health – Reducing Repetitive Agronomic Problems
Promotes Fewer Skips & Cancels –  Increases Annual Revenues & Profit
Offers Supplemental Revenue Program Opportunities